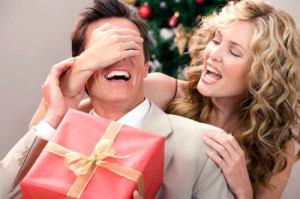 2 days left to Valentine's and you're still wondering on what gift to buy for your date? I've been in the same place as you before and like you, I've also Googled on what to buy so let me save you some time. Here's a list of great ideas that you can choose from that has always worked for me.
1) Wallet
Anyone would appreciate a new wallet – unless of course, that person just recently got a new one.
2) Ship in a bottle
Tired of buying the same gifts as anyone else? A ship in a bottle is something different. You can always make it customizable by putting initials.
3) Cigarette casing
If your partner smokes, what better way to show you still care even if you don't like the smoking habit? A fancy cigarette casing would always make your partner remember you whenever he or she smokes.
4) Accessories
Accessories like necklaces, earrings or watches has always been an all-time favorites.
5) Bags
Of course it depends on what type of bag your partner uses. If he likes suitcases, buy him suitcases. If she likes backpacks, then buy her a branded one.
6) Lingerie
I don't have to tell you that this is strictly for women. Lingeries are always a Valentine's day must haves.
7) A new dress
Dresses are always easy to buy so try to get her a unique and if possible, an expensive one.
8) Shoes
Whether it's for your guy or for your girl, shoes are also an ideal Valentine's gift.
9) Perfume
Everybody loves perfumes, especially the one that everyone's been talking about.
10) Make up set
Almost all girls would never leave the house without a make up on so why not buy a quality make up set for her to remember you by whenever she uses it.
11) Personalized wine
Some couples would buy wines personalized with their names when they marry as a symbol to seal their love. Why not personalize a wine buy making a brand for Valentine's instead?
12) Aroma therapy
If your partner is often stressed out, what better way to release the tension with an aroma therapy set.
13) Music box
Music boxes are usually bought by parents for little girls. But if she gets the same thing from the man that she loves, it has a whole different meaning.
Any gift that you get your partner would be amazing if complemented with flowers and gift cards as well. Do note these are only idea recommendations, we do not sell them here so you need to buy it on your initiative of course.