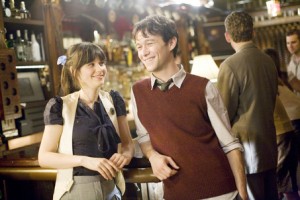 Have you ever wondered why do you feel so intimidated to approach hot women or men even after reading countless articles and getting advice from friends or books? That's because you're still missing the main point which is action. Knowledge can be gotten anywhere but it is useless if you do not apply, especially when it comes to attracting the opposite sex.
In the event you manage to find a very attractive woman or a very handsome man and you want to talk to them, by all means try it out. You may find that you need a bit more work but you will never know unless you try. Just remember though – to evolve into an expert at anything, you need to develop a solid foundation of the fundamentals. You need to get used to having conversations and feel comfortable talking with them. This means you should rehearse the basics before you become a master at meeting single women or men. With some work, you will become an expert of picking up attractive single women.
Your next plan to action is to go out to test those feelings in the real-world. Pick a spot where you feel comfortable or a place where you would go to anyway. You could go to a mall, a fitness center, park, supermarket, clothing store, coffee shop or any place where you will find single and available men or women.
When you see a single woman or man waiting alone or even just moving about her business, talk to him or her. At first you are looking for a conversation and to build up confidence to approach. Once you are comfortable, remember a couple goals. The first goal is to get them to share things about themselves. Ladies really like talking about themselves and if you get good enough at it, she'll lose her guard. Men on the other hand are not into talking but when he does, it shows that he's interested in you as well. Ask them about their line of work, friends and family, or anything they did that day. Any topic that allows them to get into a long story about themselves will do. This will bring down their guard and they'll begin to feel more familiar as well as comfortable with you.
The next goal is to them to laugh and smile. The longer he or she laughs or smiles, the more attracted they will be. You don't need become an instant comedian, just enough to laugh and have fun. If you're not naturally humorous, read joke books or online until eventually you get the humor down so you're able to bring out a laugh from them with minimal effort.
As Confucius would say – I hear, I know. I see, I remember. I do, I understand.